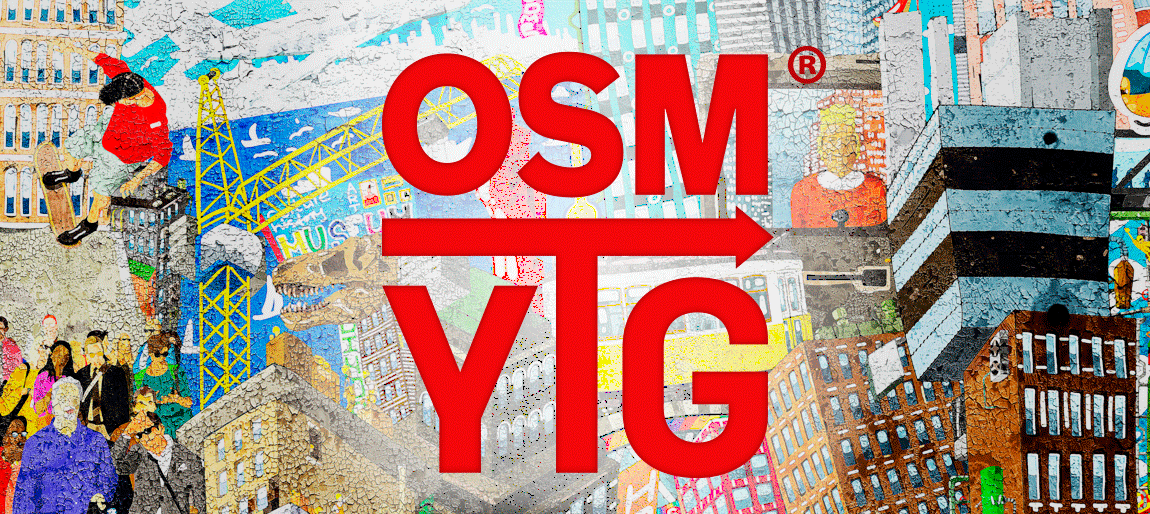 The OSM Young Talent Grants (YTG) celebrate and support the achievements of young New Zealanders, with grants towards training, competing or next steps in their chosen field of endeavor.
An initiative from Cookie Time's OSM brand, the YTG is funded and administered by the Cookie Time Charitable Trust. Each year up to $50,000 is made available to the YTG, and with this we aim to support as many young people as possible to fuel their mission. Anyone 25 years or under who is on a mission to the top is welcome to apply, including youth teams and organisations.
At its discretion, the YTG may be able to support you in one of four ways:
OSM training pack
Box of goodies for fundraising use
A $250 financial grant
One of three larger financial grants per annum, of up to $5000
To make your application, Click here
If you are a not-for-profit group or school looking for fundraising assistance, please check out the CTCT Other Support page here

Some of our previous grants to talented young New Zealanders include: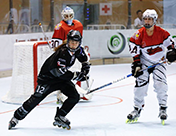 JANA KIVELL: Ice and Inline hockey player Jana Kivell is an elite athlete already at the top of her game. The Hamilton student represents New Zealand in both sports, and received a Cookie Time Charitable Trust grant towards travel and accommodation expenses involved in competing around the world, including the July 2019 World Roller Games in Barcelona. She has racked up some impressive international achievements to date, including top junior grade points scorer at the 2018 Inline Hockey World Championships, a silver medal at the 2018 IIHF Women's Challenge Cup of Asia; Best Player of the 2017 New Zealand U18 team and Best Forward at the 2017 Mega Ice Hockey 5's tournament in Hong Kong, as well as winning numerous national awards.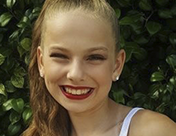 KEISHA JONES: Christchurch dancer Keisha Jones has been taking dance lessons since the age of 2-1/2 and dancing competitively since she was eight. Now a teenager, she does classes in ballet, jazz, hip hop and contemporary dance. She received a Cookie Time Charitable Trust grant to fund a trip to New York and Florida in 2019, to take lessons at world renowned dance schools, meet with agents and choreographers and dance at Disney Springs. Keisha has won numerous dance awards. After competing for many years in the NZCAF National Schools Hip Hop competition, she also now coaches her own junior crew for the competition.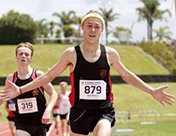 NICK MOULAI: Christchurch athlete Nick Moulai received a Cookie Time Charitable Trust grant to represent New Zealand at the 2018 International Association of Athletics Federations World Under 20 Championships in Finland. After beginning his training as a sprinter and long jumper at age nine, Nick then moved his focus to 800 metre, 1500 metre and 3000 metre distances when he was 13. He has been training with coach Graeme Christey for more than five years and in 2017 took out the 800m and 1500m titles in the under 18 age group at the 2017 New Zealand Championships.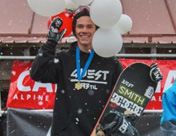 Tiarn Collins: Queenstown snowboarder Tiarn Collins received a Cookie Time Charitable Trust grant to support his Northern Hemisphere season, commencing November 2016. Tiarn is a member of Snowsports NZ's High Performance Development team, working to represent New Zealand in the 2018 Winter Games and beyond to 2022. He competed in a raft of events that have Olympic qualifying status throughout late 2016 and 2017. The Northern Hemisphere season included events in Korea, Austria, Switzerland, Canada, Italy, Czechoslovakia, the United States and the pinnacle World Cup event in Spain.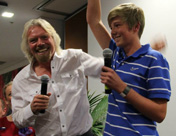 Matt Strawbridge: Matt Strawbridge is a young Wellington entrepreneur who has turned his experiences with dyslexia into a positive force for change. At 13 he launched a successful website – Dyslexia Potential (link) – to offer tutorials, leaning exercise and confidence-boosting content to New Zealanders struggling to read and write. He is also the founder of a Skype tutorial programme called TutorBook. Matt received a Cookie Time Charitable Trust grant to enable him to attend the 2015 Global Leadership Summit in the United States. The week-long event supported his development as a leadership mentor, and he is also training in neurolinguistic programming.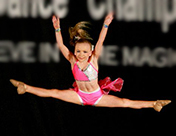 Natasha Boon: Rangiora dancer Natasha Boon was awarded a Cookie Time Charitable Trust grant towards the costs of attending dance master classes in the United States and competing in the World Dance Championships in Los Angeles and Las Vegas in July 2013. Natasha began dance training at age four and began competing in New Zealand and Australian championships aged six. At age eight, she started gymnastics to help with strength and flexibility for dancing. She then moved into fulltime pre-professional training with former Royal New Zealand ballet dancer Anneliese Gilberd.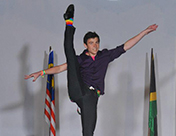 Hayden Withers: Christchurch entertainer Hayden Withers received a Cookie Time Charitable Trust grant to support his musical theatre study. In 2012, he was awarded a place studying musical theatre at the American Musical and Dramatic Academy in New York (AMDA). Hayden is a skilled singer and tap, jazz and ballet dancer. He has won numerous national and international awards, including being named Grand Champion Dancer of the World at the World Championships of Performing Artists in Los Angeles in 2011.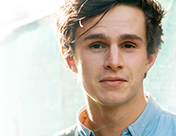 Taylor Frost: Young New Zealand actor Taylor Frost received a Cookie Time Charitable Trust grant to further his goal of studying at the prestigious Royal Central School of Speech and Drama in London. This world famous acting school has some well-known alumni including Dame Judi Dench, Lord Laurence Olivier and Vanessa Redgrave through to Dawn French, Graham Norton and Rupert Everett. Taylor won one of just 15 places available for 2013, competing against more than 4000 hopefuls from around the world.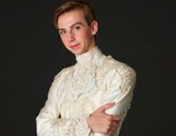 Tasman Davids: Talented Kiwi ballet dancer Tasman Davids had long nurtured a dream to study at the legendary Vaganova Ballet Academy in St Petersberg, and a Cookie Time Charitable Trust grant helped enable him to commence training in September 2011. Tasman was the first New Zealand student accepted into the school, which has operated for nearly three centuries with famous former pupils including Vaslav Nijinsky, Anna Pavlova, Rudolf Nureyev and Mikhail Baryshnikov. Tasman overcame many hurdles to achieve this success, including nine months grueling recovery after breaking a bone in his foot in June 2011. Two surgeries and serious rehabilitation were needed to get his strength and flexibility back.