Ron Davis, founder of Davis Dyslexia Association International

Born autistic, with severe learning disabilities, Ron Davis became a successful engineer, businessman and sculptor. Davis was functionally illiterate until the age of 38, when he discovered a method that allowed him to read a book cover to cover for the first time in his life without struggling.

Observing that those with dyslexia and other types of learning differences have visual, multi-dimensional minds which are less predisposed to word-based thinking, Ron used his insights to develop a creative learning process known as the Davis Dyslexia Correction Programme .

Davis Dyslexia Association International, founded in 1995 by Ron and Alice Davis, now has branches all over the world, including New Zealand and has helped many thousands of adult and child dyslexics to read and to enhance their natural creative ability.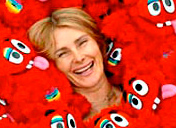 Kirsteen Britten

A former international fashion model, Kirsteen Britten married renowned Kiwi motorcycle engineer and inventor John Britten in 1983. One of the things they had in common was difficulty with traditional academic learning – he was dyslexic, she has dysphagia. Considered stupid at school, John became a highly acclaimed motorcycle designer before his death from cancer in 1995. His V-1000 motorcycles are regarded as high art (exhibited at Te Papa and the Guggenheim) and high performance (four world speed records, winner of races at Daytona and in Holland, England and New Zealand).

Kirsteen describes herself as a kinesthetic learner, needing learning to be a tactile experience. After completing a Davis Dyslexia Correction Programme, Kirsteen's own literacy greatly improved and she is now a Davis Facilitator.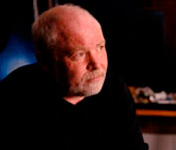 Mackenzie Thorpe

Internationally renowned artist Mackenzie Thorpe was raised in the industrial town of Middlesbrough, England in the 1950s. The eldest of seven children, Mackenzie had undiagnosed dyslexia and left school without qualifications. He worked in a series of manual jobs but eventually got the courage to apply to his local Art College. While his lack of education and a barely readable application did little to support his application, the strength and volume of work that Mackenzie presented saw him succeed.

He first won a place at Middlesbrough College of Art and subsequently the Byam Shaw School of Art in London. Since then, he has become one of the world's most collected and sought-after artists.